Leadership
Marcie Ordaz, Executive Director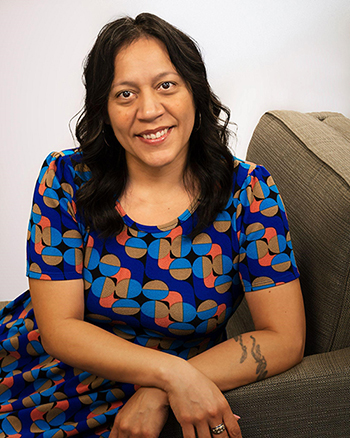 Marcie Ordaz is the first Executive Director of the lift Women's Foundation.
Marcie is a native of northwest Ohio. She graduated with a Bachelor of Arts in Management with a focus on Small Business Entrepreneurship from Columbia College Chicago and earned a Master's of Management from the University of Phoenix.
During her career, Marcie has spent time as an operations leader with extensive experience in directing and leading large teams in various industries, including both the commercial and government sectors. In 2010, Marcie made the move to the Quad Cities, with her role as a call center operations manager. In 2020, Marcie decided that her passion was in serving the community through the nonprofit sector.
Her dedication to connecting women with resources has started long before joining the Foundation, spending free time as the founder and administrator of the Facebook group, The Quad Cities Mom Squad, co-administrator of The Chicagoland Mom Squad and The Mom Squad admin group. She also serves as a mentor and committee member for Lead(h)er, a mentorship program in the Quad Cities that fuels career and community engagement for women in the workforce. Outside of helping women, Marcie believes in giving back to the community in various ways. Marcie serves as the Chair of Commissioners for the Iowa Civil Rights Commission. Additionally, she is a member of North Scott Rotary and serves on numerous nonprofit committees within the Quad Cities.
Mother of Rita and Isabel, Marcie enjoys spending time with her family and sharing in her Mexican cultural traditions with her daughters. Marcie is a proud Hawkeye mom (born an OSU Buckeye fan) with her oldest attending the University of Iowa! Her youngest attends North Scott High School, so she is also a Lancer mom!