Board of Directors
Karen Hayes, President
Bettendorf, IA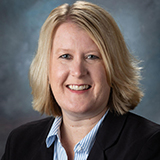 Karen Hayes is an experienced insurance professional and leader with a specialty in business process improvement. She currently serves Royal Neighbors of America as Operations Executive overseeing Underwriting, Agent Services, and the Customer Support Center.
Since joining Royal Neighbors in 2011, Ms. Hayes has held leadership positions over multiple functional areas including Senior Director, Agent and Customer Services where she oversaw Society functions relating to Customer Support, Claims, Underwriting Operations, Licensing, Contracting, and Commissions. Before joining Royal Neighbors, Ms. Hayes was a senior manager at Allsteel in Muscatine, Iowa.
A native of the Quad Cities, Ms. Hayes graduated from the University of Northern Iowa with a Bachelor's Degree in Business Administration and Management. Ms. Hayes has earned both the Life Insurance Marketing and Research Association (LIMRA) Leadership Institute Fellow (LLIF) designation as well as the Fellow, Life Management Institute (FLMI) designation.
Ms. Hayes dedicates her time as volunteer with Junior Achievement of the Heartland, is past member of United Way Mental Health and Substance Abuse Strategic Investment Committee, and previously served as a judge for Royal Neighbors Nation of NeighborsSM and Scholarship panels. Additionally, Ms. Hayes serves as President of the lift Women's Foundation (formerly the Royal Neighbors Foundation) and is a member of the LIMRA Executive Development Steering Committee.
Ms. Hayes is an avid football fan and rarely misses an Iowa home game. Married to Aaron and mother to daughters Cassandra, Grace, Brooke, and son Caden, Ms. Hayes enjoys spending time with family, traveling (especially to any beach and to the Northwoods), and simply being together.
Matt Mendenhall, Ph.D., MSW, Vice President
Bettendorf, IA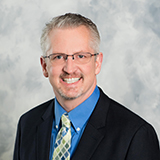 Dr. Mendenhall serves as the President of the Regional Development Authority, Davenport, IA. In this capacity he directs the distribution of grants to nonprofit groups with funding from the Rhythm City Casino revenues. He is a graduate of Cornell College and has a MSW degree from St. Ambrose University and a Ph.D. from the Mandel School of Applied Social Sciences at Case Western Reserve University. He serves as Vice Chair of the Delta Dental of Iowa Foundation Board and is on community advisory boards for WQPT Public Television and Western Illinois University – Quad Cities Campus.
Kevin Bard, Treasurer
Davenport, IA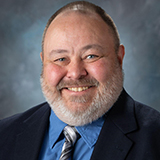 Kevin D. Bard is a knowledgeable financial professional with over 30 years of experience in various financial roles within the insurance industry.
In addition to his role as Treasurer with the lift Women's Foundation, Kevin is Controller for Royal Neighbors of America. Prior to joining Royal Neighbors in 2019, he was employed with the Kemper Life and Health Division of Kemper Corporation for 31 years serving in a variety of financial positions.
Bard possesses a Bachelor of Business Administration degree from the University of Minnesota – Duluth and has earned his FLMI designation (Fellow Life Management Institute).
Kevin enjoys spending time with family and friends, listening to music, sports, reading, and cooking.
Rebecca Cavanaugh, Secretary
Sister Bay, WI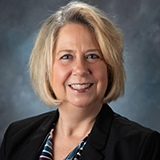 Rebecca Cavanaugh is the lift Women's Foundation secretary. She earned her Bachelor of Science degree in journalism from Ohio University in Athens, Ohio and her law degree from Capital University in Columbus, Ohio. She has spent her legal career working in the insurance field with both property & casualty and life & annuity insurers. She has served on numerous non-profit boards acting as board president for an alcohol and drug prevention organization, a board member for a county mental health agency and currently as secretary for a domestic violence prevention organization. She is currently the Deputy General Counsel at Royal Neighbors of America.
John Friederich, JD, FLMI, ACS, AFSI, Director
Rock Island, IL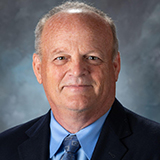 John Friederich is Royal Neighbors General Counsel and Secretary, responsible for leading all legal and compliance affairs on behalf of the Society.
Mr. Friederich joined Royal Neighbors of America in 1992 when he accepted the position of Assistant General Counsel responsible for legal review of investments. His successive roles have included Senior Assistant General Counsel and Deputy General Counsel. He was appointed General Counsel and Secretary in 2018.
After graduating from Iowa State University with a Bachelor of Arts degree, Mr. Friederich earned his Juris doctorate at the University of Iowa. A member of the Iowa, Illinois and American Bar Associations, he serves as the secretary/treasurer and board member of the RNA Real Estate Holdings, Inc.; is a member of the board of the Lift Women Foundation; and is a member of the law committee for the International Claims Association. In addition, he holds membership in the Association of Corporate Counsel, the National Association of Corporate Directors and the Association of Fraternal Benefit Counsel. He also serves on the Policy Development Task Force for the American Fraternal Alliance, the executive committee of the Development Authority of Rock Island and the Litigation Committee of the American Council of Life Insurers.
Mr. Friederich enjoys pursuit of continuous improvement and education while motivating his team to deliver excellent service to the Society while empowering them to achieve their individual goals and career aspirations. He also believes that Royal Neighbors makes work meaningful by enabling him to pursue his passion for helping others give back to their community through volunteerism.
Marla Glabe, Director
Northbrook, IL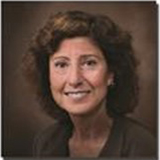 Ms. Glabe has in-depth experience managing and providing leadership at sophisticated nationwide organizations in highly regulated businesses. Ms. Glabe is Senior Advisor for Management Control International, Inc., a privately-owned family asset management firm. She previously served as a senior executive with Allstate Insurance Company, where she gained extensive experience in building and developing new businesses and leading major operating organizations within the Allstate Financial Group. Earning a Bachelor of Science degree in actuarial science from the University of Illinois, Ms. Glabe is also a graduate of Duke University's Strategic Executive Education Marketing Program and is a Fellow of the Society of Actuaries. Ms. Glabe serves on the Board of Directors for Wintrust Financial Corporation, Wintrust Wealth Management, and Northwest Community Healthcare, and on the Executive Committee for First Insurance Funding and Wintrust Life Finance. She is past President of the North Shore Chicago United Way Board of Directors. She is also a member of Heidrick & Struggles Chief Advisor Network and the YWCA's Academy of Women Achievers, and an Executive Mentor for The Menttium Program. Elected to the Royal Neighbors board in 2013, she is chair of the audit committee and is a member of the compensation committee. Ms. Glabe also serves as a Board of Director for the Royal Neighbors Foundation.
Juliet Christenson, Director
Moline, IL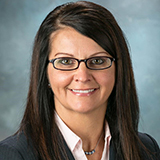 A native of the Quad Cities, Juliet Christenson is a highly effective leader with a dynamic professional history, holds numerous personal achievements, and is committed to strengthening her community.
Juliet's acclaimed career at Royal Neighbors of America spans three decades. Her career trajectory has included a holistic range of experiences including customer service, underwriting, marketing and sales, human resources, and information technology, where she spent 16 years. Most recently, Juliet is a leader within the organization's Growth Area as Senior Director, Product Strategy and Development where she manages strategic product planning and the product development lifecycle for life, annuity, and health product portfolios. Juliet has a history of building highly productive teams through training and mentoring staff. In 2012, Juliet was named the Royal Neighbors Employee of the Year. In 2021, Juliet was named a 2021 Woman of Influence by Women Lead Change.
Throughout her career at Royal Neighbors, Juliet has earned numerous designations including the PMP (Project Management Professional) from PMI (Project Management Institute), the LLIF (Leadership Institute Fellow) from LIMRA (Life Insurance Marketing and Research Association), the FLMI (Fellow Life Management Institute), the AIRC (Associate, Insurance Regulatory Compliance), and ACS (Associate, Customer Service) from LOMA (Life Office Management Association). She also possesses a Six Sigma Green Belt.
Juliet is currently a volunteer board member with the lift Women's Foundation (formerly the Royal Neighbors Foundation) as well as a volunteer board member and outcall advocate for Family Resources. She was previously a volunteer and co-chairperson for the Caddie Committee with the John Deere Classic for 10 years and the President of Rock Island Little League and Quad City A's travel baseball organization.
Married to Leif and mother of sons Zacariah and Ethan, and daughter-in-law Kara, Juliet is an avid sports fan and enjoys spending time with her family.
Janet Sichterman, Director
Muscatine, IA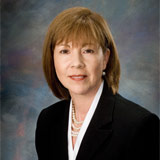 Janet Sichterman, Executive Vice President at Kent Corporation, is responsible for Enterprise Innovation. She and her team work with the organization to imagine new possibilities for growth and collaboration. Her prior role at Kent was Senior Vice President for Human Resources and Communications. Ms. Sichterman previously held executive roles and roles in a variety of disciplines with Bandag, Incorporated. She received a Bachelor of Arts from Central College, and a Master of Business Administration, Master of Accounting, and Master of Organizational Leadership degrees from St. Ambrose University. Ms. Sichterman was an honoree for the Athena International Women's Leadership Award in 2019. She currently serves on the St. Ambrose University Advisory Council and previously served on several Foundation Boards, Healthcare Boards, and many other local and national non-profit Boards. Elected to the Royal Neighbors board in 2020, she is chair of the compensation committee and is a member of the governance and investment committees.
Amanda Boyer, Director
Bettendorf, IA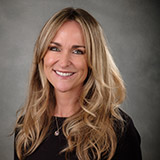 Amanda Boyer, First Vice President at Quad City Bank & Trust, has been in commercial banking for over 15 years and works with many local businesses in various industries, acting as their relationship manager and assisting them with all aspects of their banking relationship, from lending to optimizing working capital processes through the bank's treasury management services. Amanda also leads the business development efforts for the commercial banking team at Quad City Bank. Prior to joining Quad City Bank in 2013, she was a Vice President and Senior Relationship Manager for Wells Fargo Bank. Amanda graduated from the University of Iowa with a Bachelor's Degree in Economics. She completed Wells Fargo's College of Commercial Credit and also holds a Series 7 and Series 63 investment license. Amanda currently serves on the Scott County Appraisal Jury Board, is a member of the board of the Lift Women Foundation, and is active in many local and national non-profit organizations, including Big Brothers Big Sisters, United Way, and Habitat for Humanity.